The SSO Unit offers companies the following services:
We offer accompaniment to companies to identify, assess and control the related risks, within these services are the following:
Analysis of the Working Conditions.
Analysis of the conditions of the installations and equipment.
Ergonomics studies.
Elaboration of Emergency Plans.
Technical Assistance for the implementation of the Health and Safety at Work Self-Management Program: «Empresa Segura con Trabajo Seguro (Safe Company with Safe Work)» of STSS.
Implementation of Programs to Promote the Integral Health of Workers.
Technical assistance for the implementation in the companies of the IHSS Back School Program.
Certification of Industrial Emergency Brigades (See the video of the last brigade meeting here)
The Occupational Safety and Health unit has high technology monitoring equipment, which meets the highest standards of quality and precision in order to provide reliable results in the environmental hygiene analyzes.  These equipment are sent each year to their manufacture's laboratory for their respective calibration.
The analyzes we put at your disposal are:
Noise Dosimetry.
Environmental Noise Analysis.
Lighting Studies.
Thermal stress studies by heat and cold.
Indoor Air Quality Studies.
Dosimetry of Particulate Material.
Thermographs.
Analysis of Vapors and Volatile Organic Compounds.
Our training is based on the standards established in the General Regulations for Preventive Measures of Occupational Accidents and Illnesses of Honduras, as well as the United States Occupational Safety and Health Administration (OSHA) Regulations, Safety and Health (NIOSH) and the American Fire Protection Association NFPA.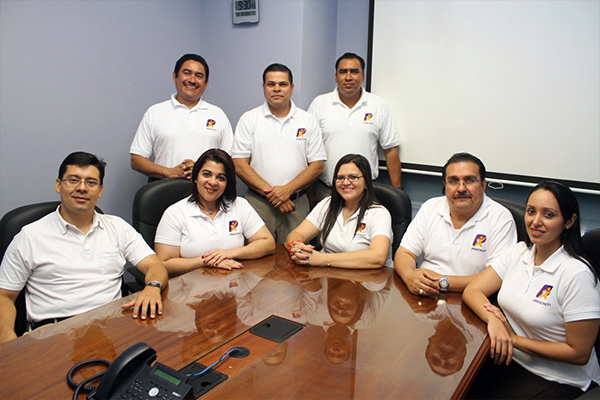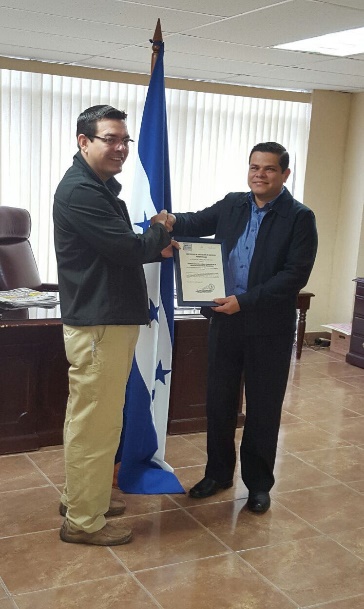 SSO Unit Certification
In February 2016, the Secretary of Labor and Social Security certified the SSO Unit as a Specialized Provider of Occupational Safety and Health Prevention Services, becoming the first organization to receive this recognition at the national level.
This accreditation qualifies us to advise companies and provide the services of environmental hygiene analysis, in compliance with the requirements established by the STSS to regulate the quality and truthfulness of said services.
Special Programs and Projects in which we can support companies for their implementation