HONDURAS: A BEAUTIFUL LAND FULL OF INVESTMENT OPPORTUNITIES
From the heart of Central America, Honduras, the second biggest country in the region, offers a wide variety of opportunities to the world, as well as numerous options for foreign investment.
#1 Exporter to the U.S. 
T-SHIRTS
#1 Worldwide exporter of
TILAPIA
#2 Worldwide exporter of
FLEECE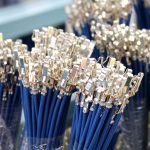 #3 Exporter in the Americas
VEHICLE HARNESSES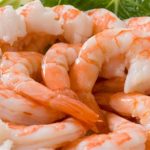 #4 Exporter in the Americas
FROZEN SHIMP
#5 Exporter to the U.S. of
COTTON SHIRTS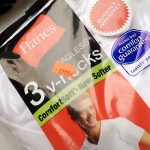 #7 Exporter to the U.S. of
APPAREL
#7 Worldwide exporter of
CIGARS
Honduras has a stable legal framework that guarantees the principle of free enterprise, incentives for production and trade treaties that makes Honduras globally competitive. A modern highway network, 5 international airports and the largest port in Central America, Puerto Cortés, Honduras facilitates the importing and exporting process.
Honduras has an energy generating infrastructure that ensures productivity and a skilled and trainable workforce. We offer competitive costs and wage policies and a close proximity to the main markets in the United States
Area:
112,492 square kilometers.
Capital city
Tegucigalpa
(population of 1,190,230)
Second largest city
San Pedro Sula,
(population of 1,100,000)
Population
8.6 Million
63% of the population under age 29 Density of 64/km
Official language
Spanish
Currency
Lempira
WEATHER
The average high temperature throughout the country is 32 °C (90 °F), and the average low temperature is 20 °C (68 °F). The annual average temperature within Honduras is 21 °C (70 °F).
The average annual precipitation is 1,000 mm (40 inches) in the mountains; and 2,500 mm (100 inches) in the north coast valleys. The lowest zones in the coastal region have an annual mean temperature of 27 °C (80 °F) with high levels of humidity.
POPULATION AND LANGUAGE
Honduras is home to 8,6 million people. Most of the population is composed by a mix of indigenous people from the American continent and Spaniards, who are the so called mestizo descendants and ladinos, or half breed mestizo.
Spanish is the dominant language in the Honduran territory, even though English is predominant in the Bay Islands given that they used to be British colonies.
CURRENCY
Lempira. Denomination of bills include 500, 100, 50, 20, 10, 5, 2 and 1 Lempira. There are 50, 20, 10, 5, 2 and 1 cent coins. Currency exchange: Most banks change US Dollars. Notice: It is recommended to travel with dollars, given that it can be quite difficult to change other currencies in Honduras. Credit Cards: They are accepted, including American Express, MasterCard, Diners Club and Visa. It is advisable to check with the company issuing your credit card about the possibility to use it for purchases in Honduras, as well as the facilities you can have access to within the country.
You must declare any «negotiable monetary instruments» (i.e. currency, personal checks (endorsed), travelers checks, gold coins, securities or stocks in bearer form) valued at $10,000 or more in your possession at the moment of entering or leaving the country.
LEGAL REQUIREMENTS FOR DEPARTURE AND ENTRY TO HONDURAS
Most visitors from the United States, Central America and South America need a valid passport. Some countries may require a visa. Documents to present at Honduran borders are: current passport, valid for three or more months beginning from the date of return, dully sealed by the Honduran Migration Department.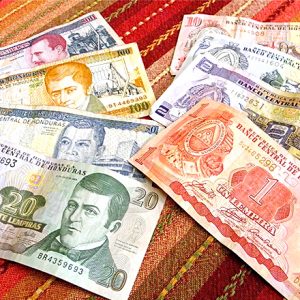 LEGAL PROVISIONS FOR MINORS TRAVELING TO HONDURAS
In Honduras, as in many other countries, people younger than 18 years old are considered under age. Regulation of their entrance is very strict. If a minor travels alone, he/she should have a notarized consent signed by both parents. If he/she travels with one parent, the minor should have a notarized consent signed by the father or the mother who does not travel with him/her.
FOR YOUR SECURITY WITHIN NATIONAL OR ARCHAEOLOGICAL PARKS, OR AT THE BEACH, FOLLOW THESE RECOMMENDATIONS:
Parks have trails that have already been established to guarantee a more pleasant and safe experience for you, USE THEM.
It is important to join groups of two or more people during your visits to these areas.
Always remember to carry water, insect repellent and sun block with you.
If you wish to extend your stay permit in the country, get in touch with the Immigration authorities.
WHERE TO EXCHANGE MONEY TO LOCAL CURRENCY
US Dollars are easy to change to Lempiras at banking institutions, large hotels and foreign exchange houses.
Most Banks open Monday to Saturday from 9:00 am to 4:00 pm, and also after these hours at various shopping centers.
SALES TAXES
All merchandises are subject to a 15% Sales Tax (ISV), except for medication and some edible products. Liquor and cigarettes are subject to a 15% ISV tax.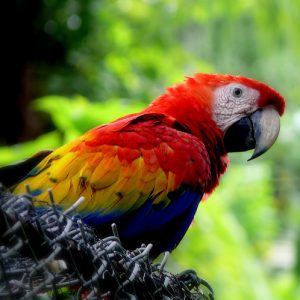 NATURE
Honduras has an exceptionally high biodiversity relative to its size. Its privileged tropical location between two oceans, and its topographic conditions create a great variety of habitats, from cloud forests to coral reefs, that are favorable for a wide diversity of flora and fauna.
Honduras has 43,352 Kms² of forests (4,335,200 hectares), holding position 74 globally. Its five different types of forests are: wet forest, cloud forest, dry forest, mangroves, and pine groves.
According to the National Biodiversity Strategy and Action Plan (ENBRA-SERNA / DBIO, 2001), the number of species has grown up to 7.524, of which 170 are limited in distribution. The most recent list of birds encloses 744 species, 59 of which are considered threatened in the country. The list of mammals includes 231 species, 3 of which are endemic, 19 threatened, and 8 endangered. The list of amphibians encompasses 116 species, and reptiles are 200. There are 197 species of fish in the Atlantic Ocean, and 387 in the Pacific. Since the number of arthropods is the least known in the world, it has been estimated that there may be 30,000 species in Honduras, 2,500 of which have so far been identified.
ELECTRIC POWER
Electric power in Honduras is 110 volts, same as in the United States. It is recommended to carry a three-to-two prong adapter.
WATER QUALITY AND USE
Most hotels in big cities use purified water to prepare beverages, make ice and cook food. In the country side, it is preferable to drink only bottled water and beverages without ice.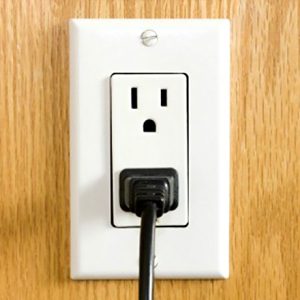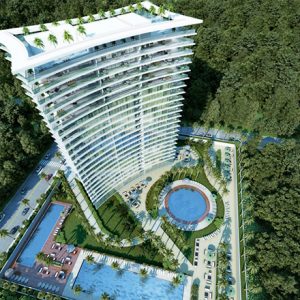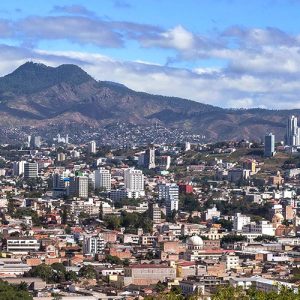 HOUSING

Honduras is much more than a good place to invest. It is also a good place to live in. There are attractive spaces that go from comfortable apartments to large houses located in elegant residential complexes, a few minutes away from business centers and industrial facilities.
Families with school-age children have the possibility to choose among several bilingual schools with international education quality. There are high level medical services, with physicians that have specialized at universities abroad. A variety of entertainment and shopping, from internationally renowned brands and franchises to sophisticated local stores, may be found. For those that like to keep in shape, there is a good choice of gyms, sports complexes, and exclusive country clubs.
The main cities offer the visitors a large choice of lodging options that go from a great variety and number of first class hotels to more convenient options.
Its assortment of restaurants offers all types of international food, as well as delicious native dishes.
The public education system includes elementary, high school, and university studies, with a range of options for schools, and high schools, and the autonomous university that graduates excellent and competitive professionals. In the last few years, education in Honduras has had important progress, particularly at the upper education level.
There are excellent alternatives in terms of private universities and certified bilingual schools (Spanish-English, Spanish-French); many of them, certified by the Southern Association of Colleges and Schools (SACS) from the United States.